What are you using CBD for?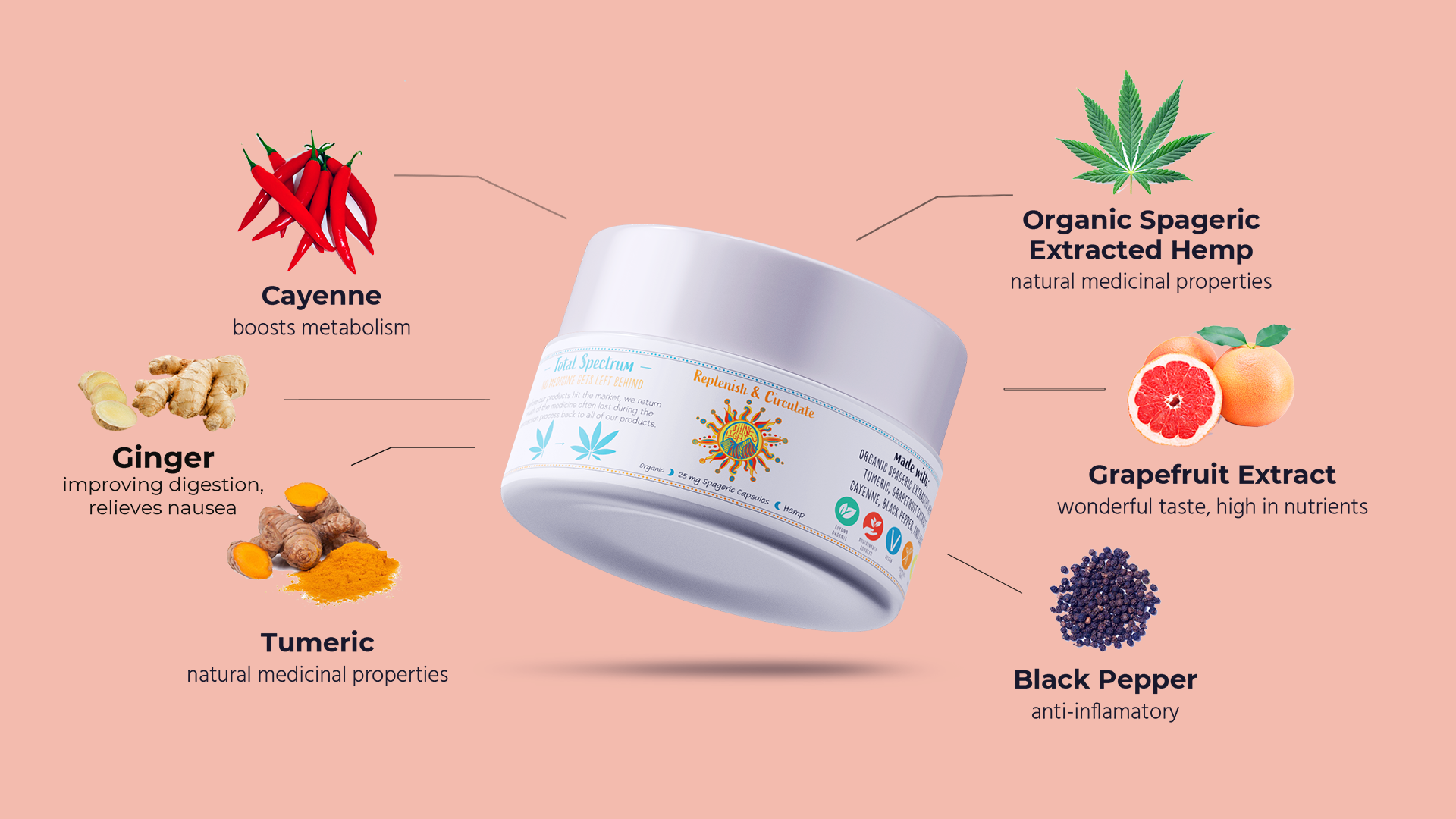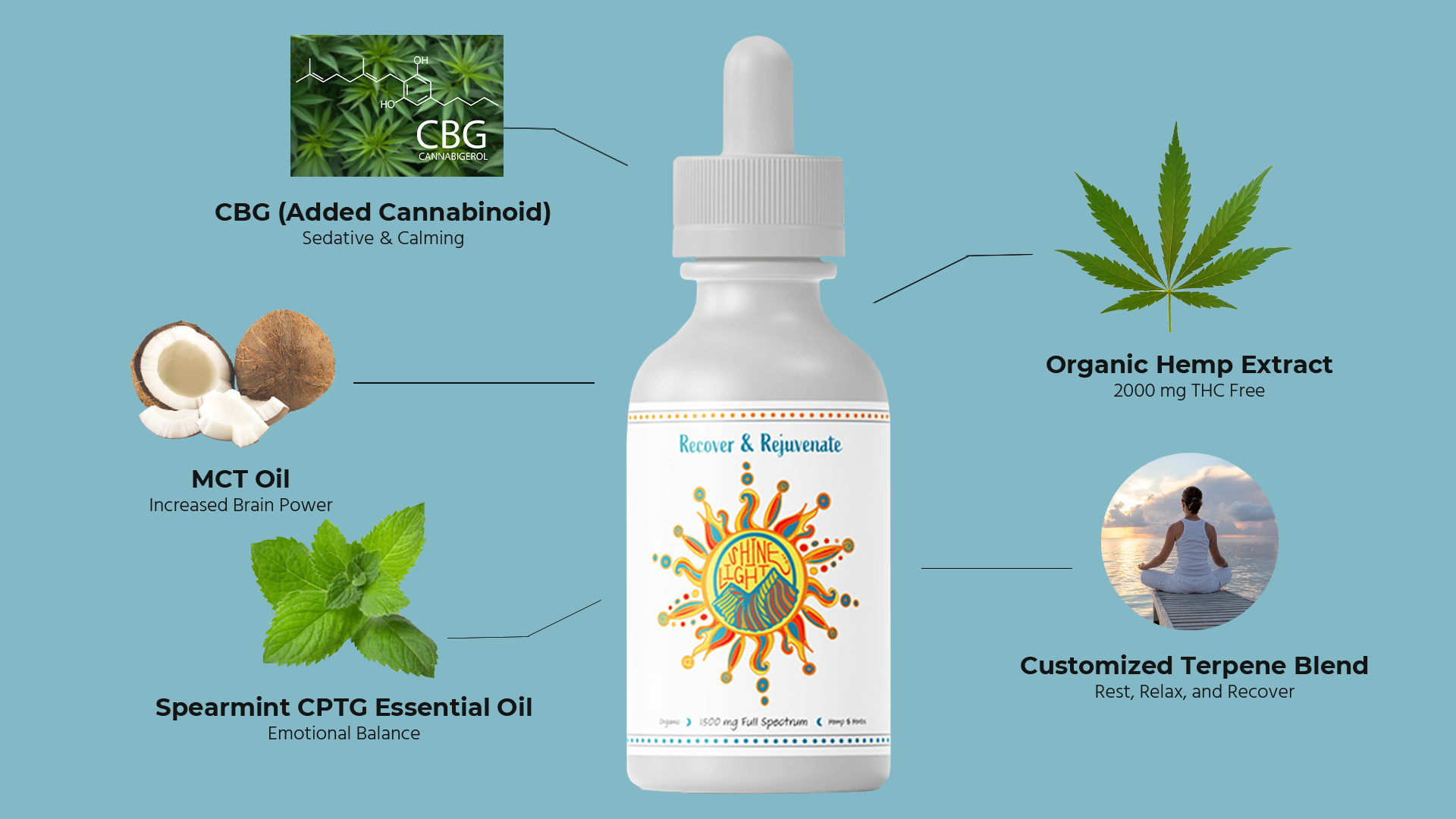 Balance & Support Positive Mood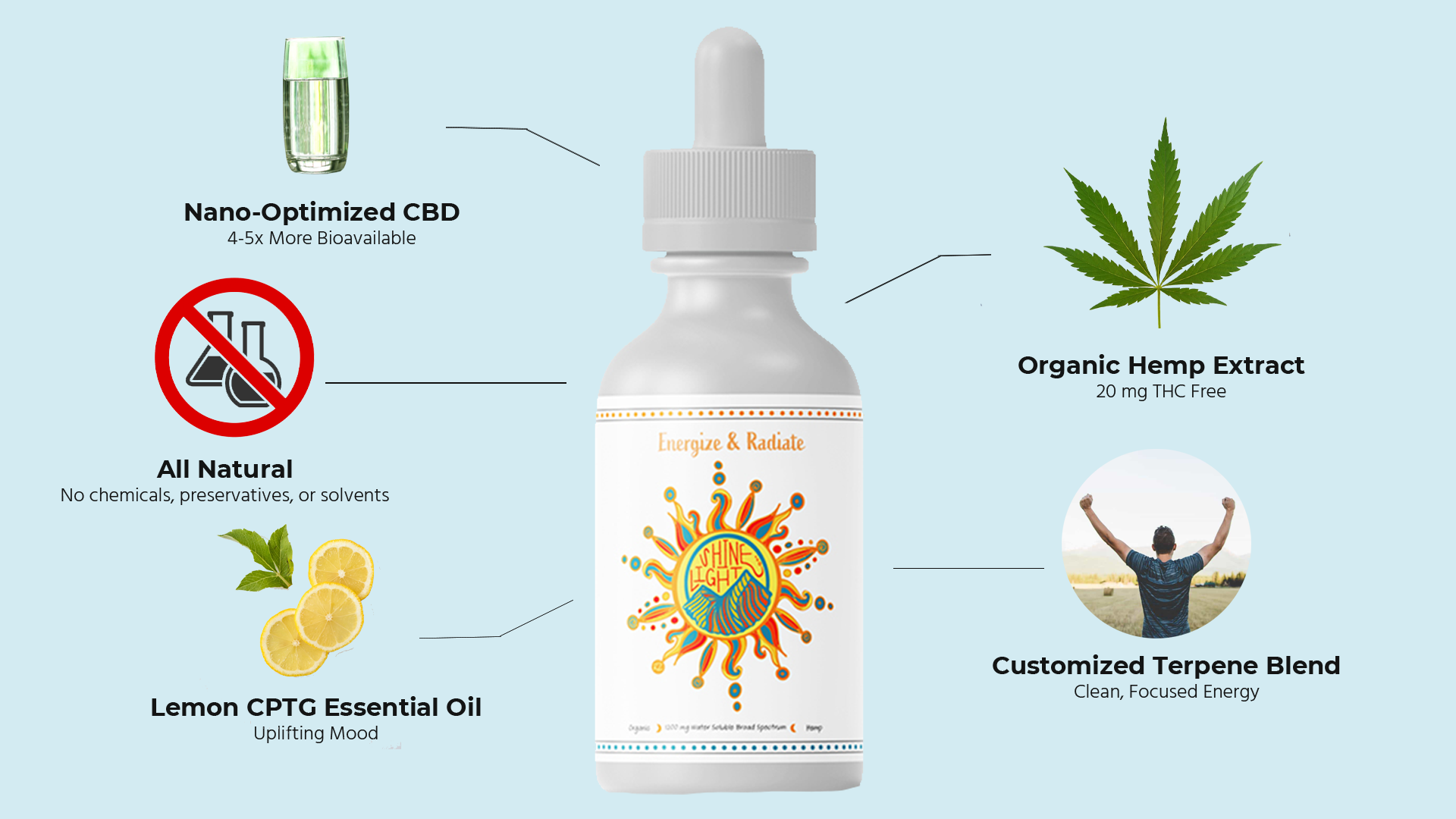 Live in the healthy body you've always desired.

You were not designed to live in anxiety, fear, depression, or pain. You deserve so much more out of life and from your body. Co-founder Courtney, faced many health challenges thorough her life. At the age of 27 and with 2 young kids, she was diagnosed with 2 auto-immune disorders that caused her severe inflammation and chronic fatigue.

"My inflammation and pain started to subside within a few weeks of taking CBD. Then my body had this surge of energy that I hadn't felt in a very long time. It was as if once the inflammation subsided then my body had more energy available throughout the day. I used to spend 10-20 minutes as soon as I got out of bed to roll my joints out just so I could move around like normal. It was like I just woke up one day and it was gone. My body felt normal, my energy stable, and I had this renewed sense of life."



---
Once we began realizing the full power of CBD/Hemp products, we dove in head first to learn about the plant, and why it produced such amazing results in people's and animals health & well-being.

Through our research we discovered 3 CRUCIAL areas, that are the. pillars responsible the richest, purest, and highest quality CBD/Hemp product.



---
---
---
"Beyond Organic"is a term we use to refer to standards that go beyond the USDA Organic certification. Many USDA certified organic farmers still grow on massive farms, use organic fertilizers/nutrients, and grow on the same soil year after year leaving it depleted. This results in a less nutritious plant which translates to less nutritious medicine.
At Shine Light we believe the magic is in small local farms who practice regenerative agriculture practices. "Regenerative Farming" is a type of farming that uses natures natural systems to farm, such as cover crops, crop rotations, and animal waste. These practices create fresh bio-diverse soil, & yield highly nutritious plants which equals the best medicine.
---
At Shine Light we use "Organic Alchemy" to make our products. "Organic Alchemy" refers to the art of extracting plants organically using alchemical processes which aim to preserve the full essence of the plant.
We don't believe in using harsh solvents, chemicals, or preservatives in our products.
We don't believe in isolating compounds like CBD in our products.
We do believe in harnessing the full essence of the plant by using nature's natural resources, systems, and a little "Organic Alchemy"
More than just CBD
"Total Spectrum"

---
"Total Spectrum" is a term that we use to describe the Total Essence a plant has to offer. "Total Spectrum" accounts for a LOT more than just the active compounds found in the hemp plant, such as CBD and cannabinoids. These compounds are surface level to how deep and healing the "Total Spectrum" power can be when done right.
At Shine Light we leave nothing behind! We utilize every part of the plant and capture the nutritional value by recombining elements of the plant that were lost in processing, such as terpenes, ketones, esters, and more. When combined together properly, they create potent "Total Spectrum" products that produce amazing results in peoples health & in their lives.
We source every ingredient & hemp batch organically with small local cultivators. We use sustainable and eco-friendly packaging on all of our products. We believe in treating every customer, person on our team, & member in our supply chain with respect, fairness, and most of all love.
All of our products were designed to Boost your Immune System & Calm Your Nervous System. Each product contains cannabinoids which are designed to work with your bodies endo-cannabinoid system. A healthy endo-cannabinoid system results in healthy immune & nervous systems.
Risk Free 30 Day Returns! If you're unsatisfied for any reason just reach out to our support team within 30 days of your purchase and receive a full refund!  
Great Support- Chat/Support Icon
We love to hear your questions, feedback, and look forward to serving your needs. If you ever need assistance, please reach out via our chat on the site. We look forward to the opportunity to get to know you better and to learn how to better support our customers needs.
Hear What Our Customers Have to Say
Recover & Rejuvenate
"I have been taking Recover & Rejuvenate for a few weeks and I just love it! Perfect before bedtime! Helps me battle night time anxiety and insomnia! I wake up feeling refreshed! It is tasty too!"
Ashley M
22 March 2020
Feels Like Family
"Such an amazing community of people. The customer service team is extremely active and helpful for any questions I have. I feel like I am a part of a loving family."
Nicole J
10 May 2020
Balance & Appreciate
"I love the flavor of this one! It really helps battle anxiety and helps with aches and pains throughout the day! I am so happy to have found a product with this dosage! 2000mg a bottle is perfect!"
Carol L
22 March 2020
The Shine Light Difference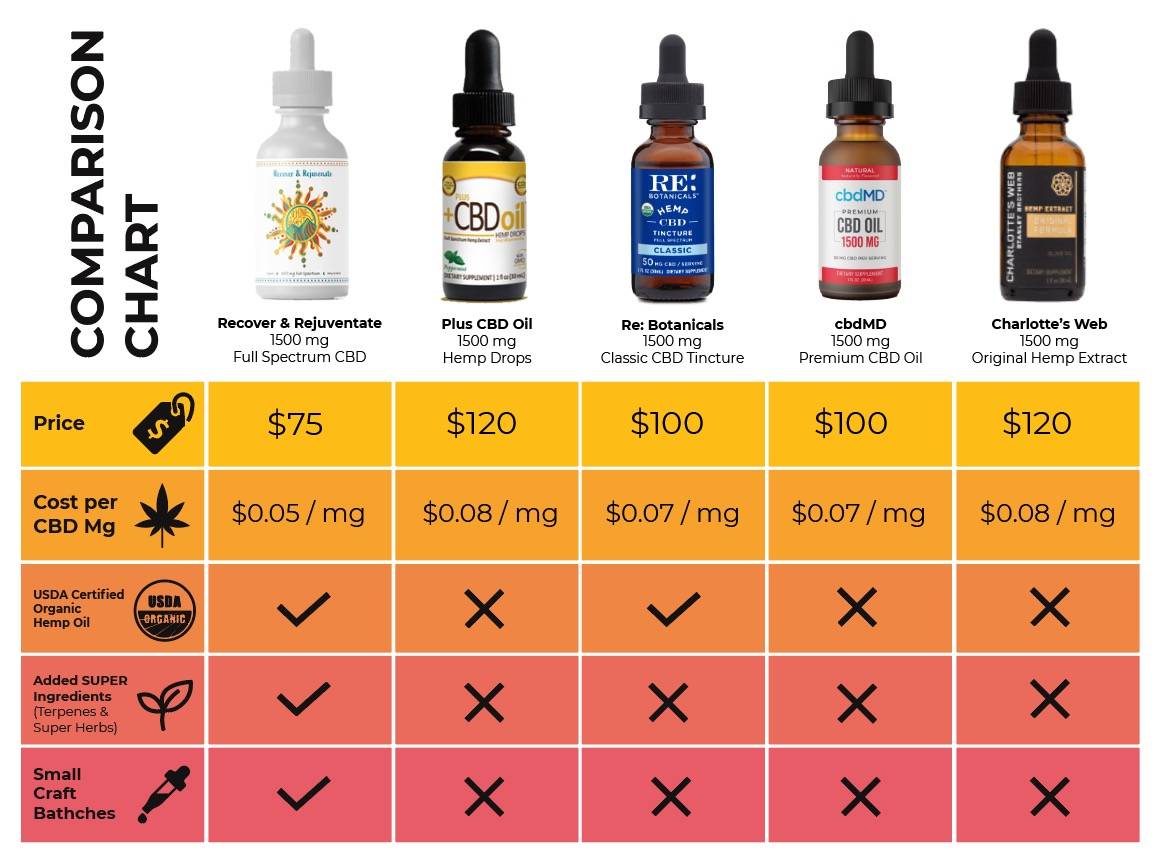 ---
Our vision is for people to view their entire health and well-being in a new way. Our "5 Rays of Health" are the 5 core areas we are conscious of in our daily lives.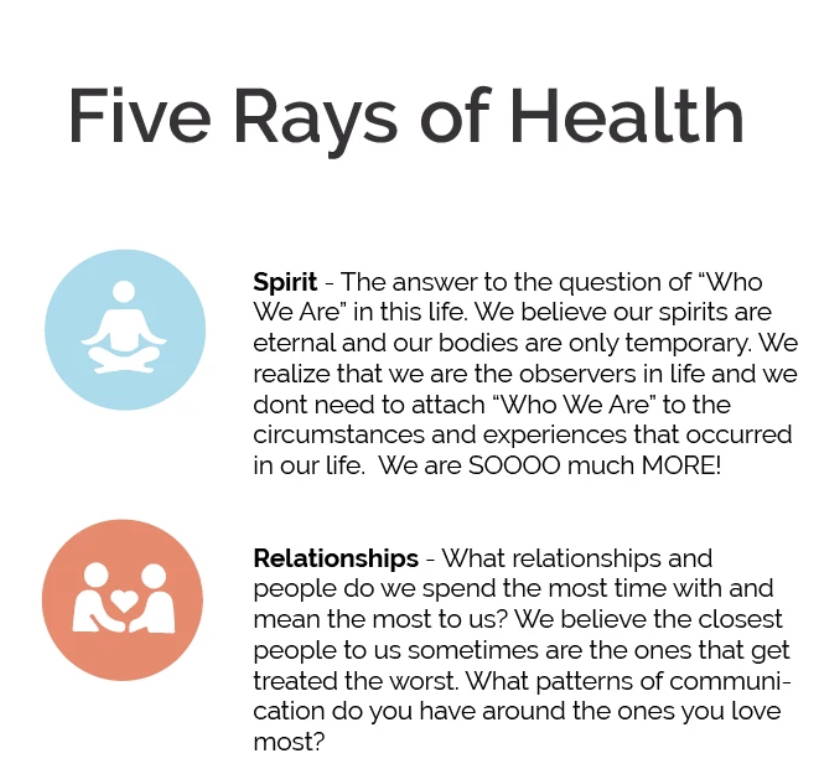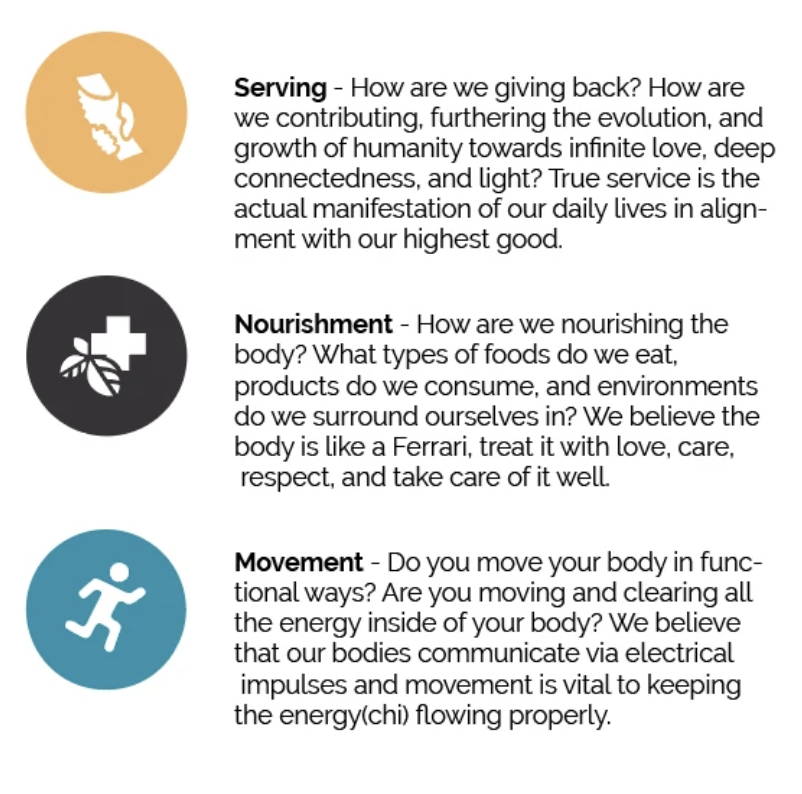 Matt is a very active, outdoor enthusiast, father of 2 children who lives in Boulder/Golden CO. Matt has been involved in the Hemp, CBD, and natural products industry for the past 4 years and has been obsessed with how to make the best products that people can FEEL the difference with. His passion began early as Matt was constantly experimenting on his own body many different diets, supplements, and superfoods. He learned from many experts, tried things on himself, and even started a supplement company back in college. Through his obsession he dove deep into all the major areas of making a product and brought this experience and expertise to Shine Light. Over the years Matt noticed that the majority of supplements didn't produce results and were a waste of money. He created Shine Light because of the impact CBD had on him and his families lives.
Courtney is a busy millennial mom, health coach, and master product formulator. Courtney faced many health challenges and started her healing journey about 5 years ago. Conventional medicine treatments were failing her and in her search for healing she came across functional and holistic healing practitioners and healing techniques. In the past 5 years Courtney has dug deep down the rabbit hole of the human body and has learned ways to heal the body naturally. She now helps coach people 1 on 1 and provides practical tips to people on how to live a happy, healthy, optimized, and fulfilled being a busy millennial mom.